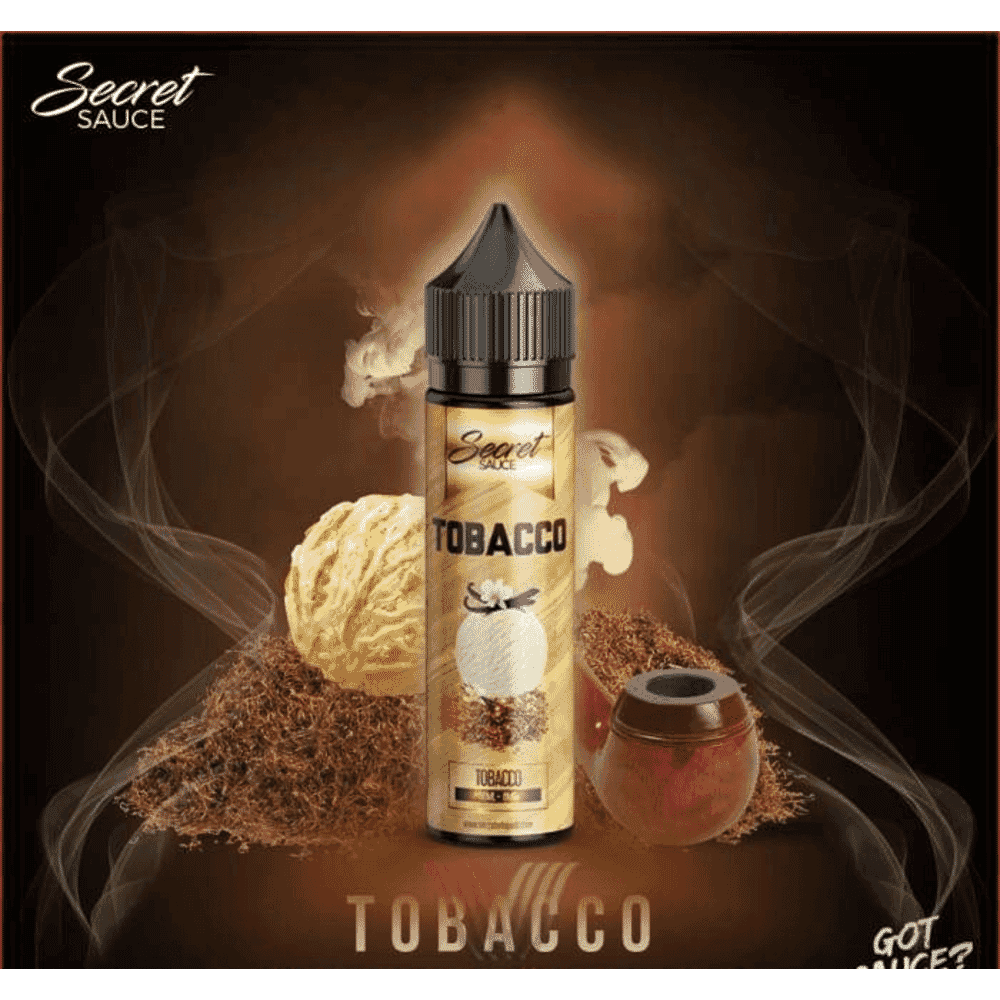 Description

الوصف التفصيلي للمنتج:
توباكو بواسطة سيكريت سوس الطعمات 60 مل، هو مزيج متوفر من المكونات الطبيعية الأعشاب المختلفة لإحصائيات مصنوعة يدوياً لتوفير تجربة نكهات متينة ومتميزة.

خصائص المنتج:
توباكو بواسطة سيكريت سوس لطعمات 60 مل يحتوي على مزيج من المكونات الطبيعية الأعشاب المختلفة يؤدي إلى تجربة نكهات متينة ومتميزة. تتضمن الأعشاب الأصلية من نوع التبغ من ألمانيا وأطياف الشوكولاته والتوت. تحتوي الحشيش على صوتين من النكهات الطعمية الأخرى التي تؤدي إلى تجربة ذو درجات عالية من المتعة.

التوصيات الموصى بها:
سوف يستمتع المستخدمون الذين يبحثون عن تجربة طعم متميزة بالإضافة إلى بعض النكهات الأخرى الجديدة بالتأكيد بالمزيج الجديد من توباكو بواسطة سيكريت سوس لطعمات 60 مل. يمكن استخدام الحشيش كخلاصة بديلة للتبغ لذوي الذواق الحساسة للنكهات.
Frequently purchased together

Pack of 5 genuine replacement SMOK RPM triple coils 0.6Ω Ohm. Compatible with the SMOK RPM40 pod mod. The box comes with a scratch sticker so...

The Uwell Caliburn KOKO is a sleek and stylish pod system that is perfect for on-the-go vaping. It features a built-in 450mAh battery and 2ml...

Products from the same category
Tobacco By Secret Sauce E-Liquid Flavors 60ML
This e-liquid is perfect for those who enjoy the taste of tobacco with a hint of sweetness. The Secret Sauce E-Liquid Flavors 60ML provides a smooth and flavorful vaping experience that is sure to satisfy.
Get it Delivered Within 1 Hour
Via Talabat And Parcel Drivers
Expert Customer Service
Our team on hand seven days a week.