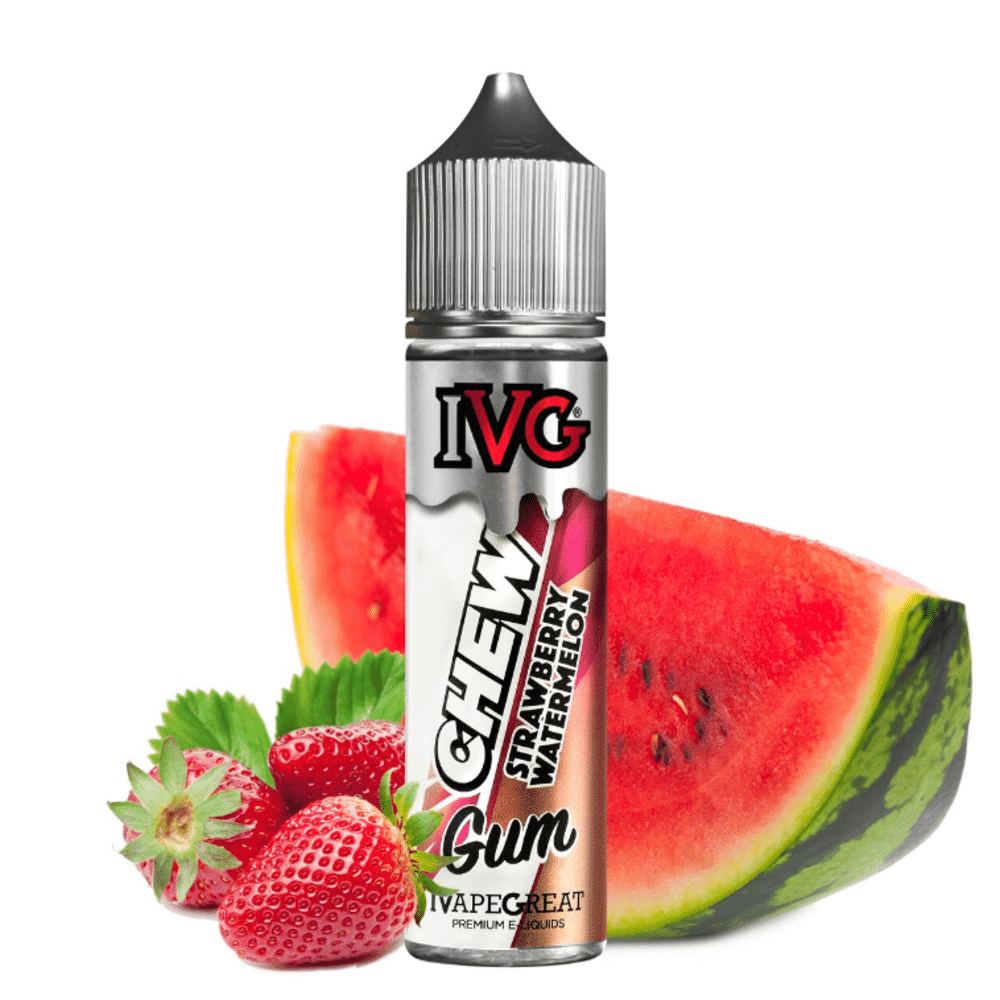 Description
Looking for a delicious and refreshing way to enjoy your favorite summer fruits? Look no further than IVG's Chew Strawberry Watermelon Gum! This delicious e-liquid flavor combines the taste of ripe strawberries and watermelon with the perfect amount of sweetness for a truly enjoyable vaping experience. Whether you're looking for an all-day vape or a tasty treat to enjoy on a hot summer day, Chew Strawberry Watermelon Gum is sure to hit the spot. Pick up a bottle today and enjoy the taste of summer all year long!
Frequently purchased together

These VooPoo PnP-VM4 coils are designed to be used in a range of VooPoo devices including the popular Vinci Pod System. Available in both DL...

Products from the same category
Chew Strawberry Watermelon Gum By IVG E-Liquid Flavors 60ML
This gum is like a summertime dream come true! The perfect balance of sweet and tart, with the added bonus of being sugar-free - it's like a little piece of heaven in your mouth. The chewiness of the gum combined with the deliciousness of the flavor is sure to keep you coming back for more.
Get it Delivered Within 1 Hour
Via Talabat And Parcel Drivers
Expert Customer Service
Our team on hand seven days a week.