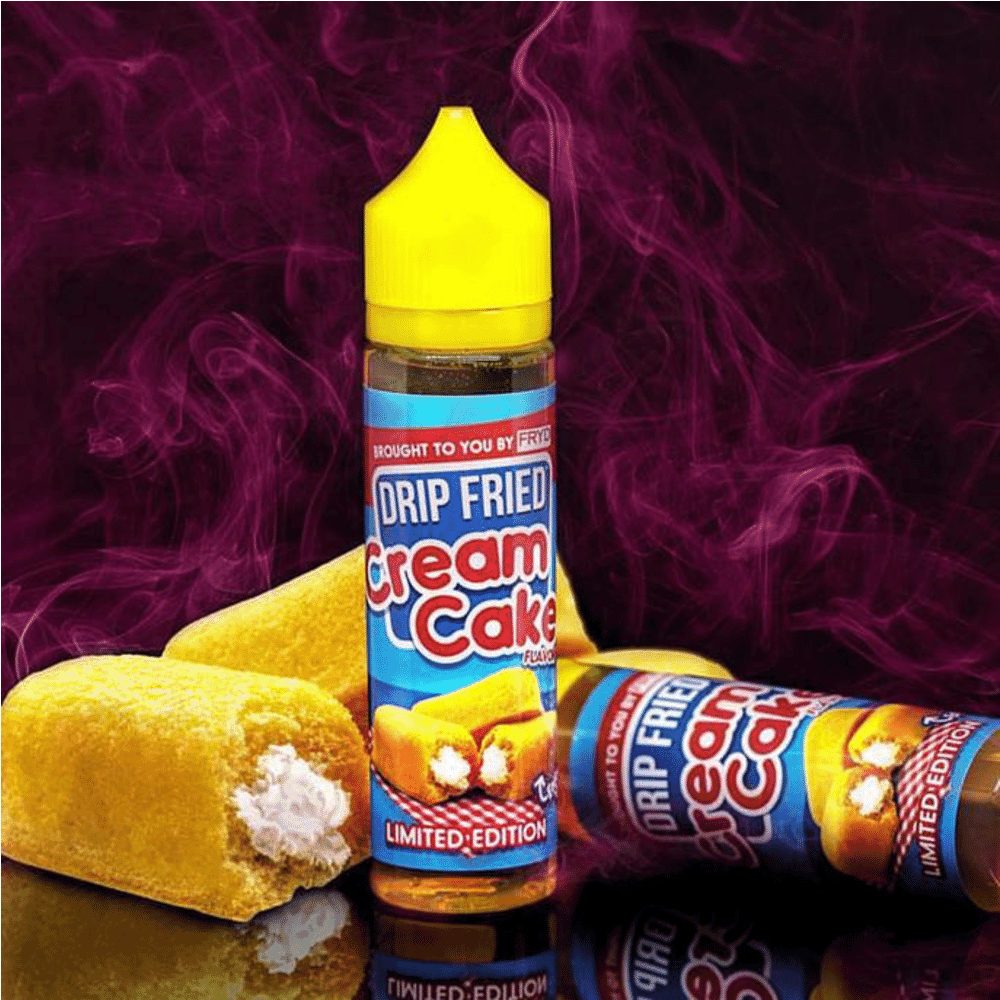 Description
Looking for an e-liquid that will tantalize your taste buds? Look no further than FRYD's Drip Fried Cream Cake! This delicious e-liquid flavor is a perfect blend of creamy and cakey goodness, with a hint of fried goodness that will leave you wanting more and more. FRYD's Drip Fried Cream Cake is sure to become your new all-day vape!
Product Details
Data sheet
Type

E-Liquid 60 ml
Frequently purchased together

Products from the same category
Drip Fried Cream Cake By FRYD E-Liquid Flavors 60ML
This e-liquid flavor is like nothing you've ever tasted before - it's a true original! The Drip Fried Cream Cake flavor is a delicious, deep fried cream cake, smothered in a sweet, sugary glaze. It's a rich, decadent flavor that will have your taste buds begging for more. 60ML
Get it Delivered Within 1 Hour
Via Talabat And Parcel Drivers
Expert Customer Service
Our team on hand seven days a week.